Plants have always been a fixture in my bedroom. I always believed that they make things a little bit brighter and help me breathe a little bit easier. I didn't know that flowers had similar benefits when you have them in your home. Makes sense why people are always giving flowers in the midst of hospital visits and baby births. The benefits exceed just appearances. Indoor flowers are linked to wellbeing. Plus, the smell of floral scents is linked to helping us feel less anxious. Here's a great article about the mental health benefits of flowers from Huffington Post.
Have you ever heard of The Bouqs? I learned more about them during BlogHer this summer. The Bouqs make it easy to order flowers online. They make it happen in three easy steps. I've tried unsuccessfully to order flowers through other websites but the process is lengthy, annoying and tedious. I end up quitting before I get to the end. Check out all of the bouq love on Twitter.
I received my first bouq for review and it brightened up my place for 2.5 weeks

The bouq arrives in a box with easy unwrapping and care details.

My bouq ended up fitting into two vases. I used a mason jar for the second vase and kept one on top of the fridge and the other on the bar.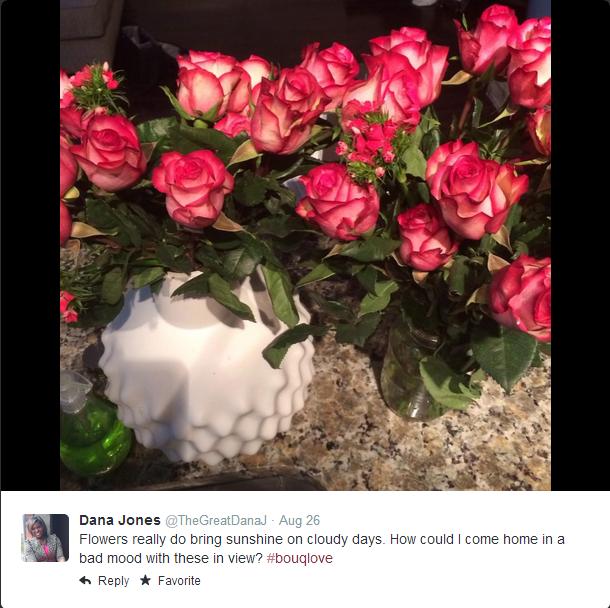 I'd love to budget in a bouq once a month or so. I enjoyed just looking at them every day. It was calming. They were so beautiful. This month, The Bouqs has a few great autumn and National Breast Cancer Awareness month themed specials. Purchasing one of the National Breast Cancer Awareness Month Power of Hope bouqs gives 5% of the purchase to Susan G. Komen LA County.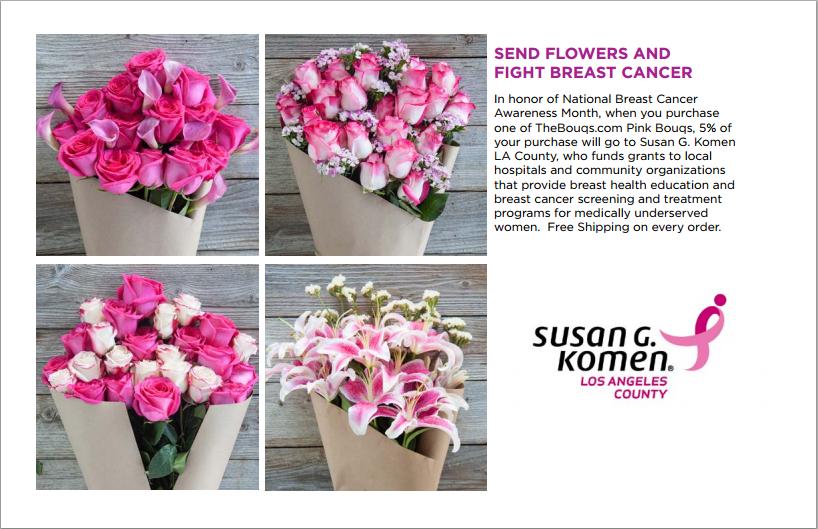 I was given a bouq at a discounted price for review purposes. As always, the thoughts and opinions expressed are all my own.