Last week, I had the opportunity to try new menu items at Olive Garden. I haven't been there in forever, so I was excited to attend. I'm so glad that I saved room at lunch because we were treated to eleven new menu items.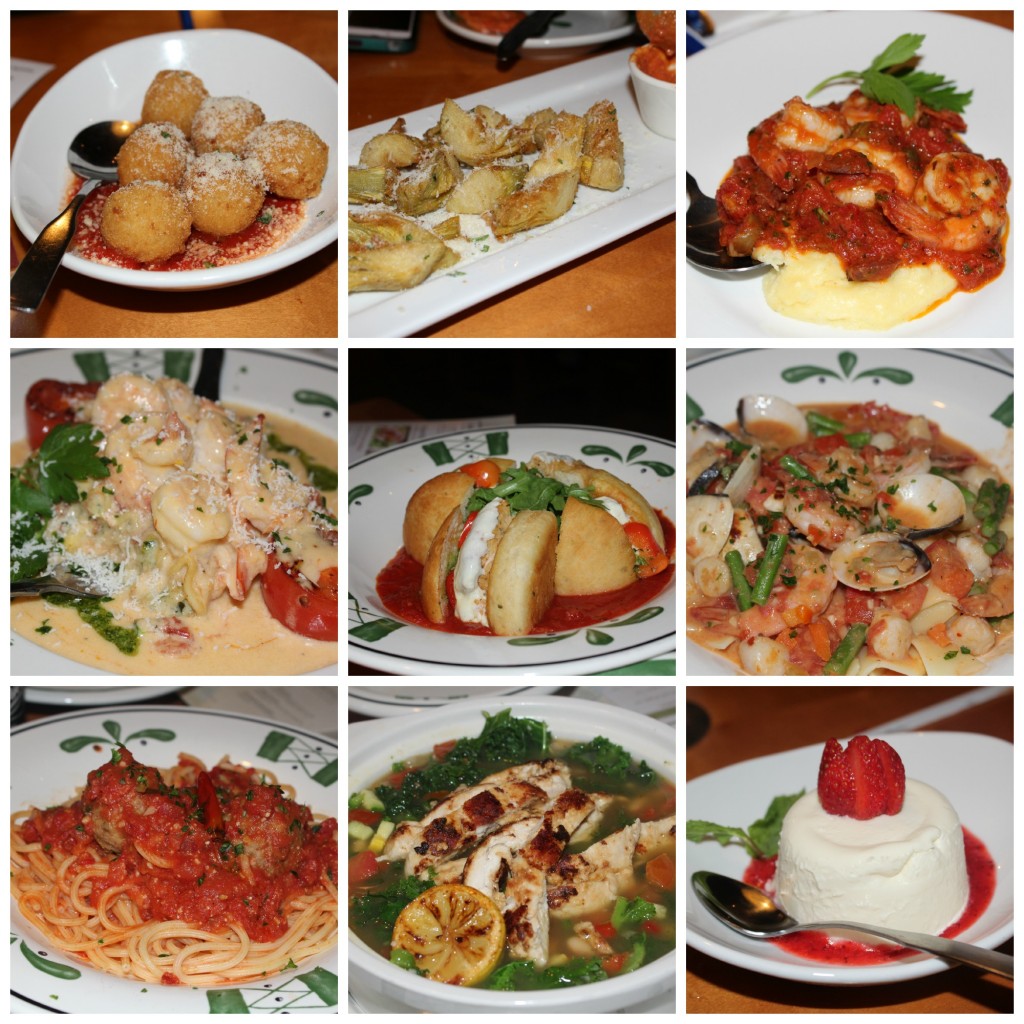 Row 1: Crispy Risotto Bites, Artichoke Fritta, Poenta Shrimp alla Greco,
Row 2: Lasagna Fresca, Smashed Chicken Meatball Sandwich, Pappardelle Pescatore
Row 3: Bucatini with Diavolo Sauce and Sausage Meatballs, Chichek Abruzzi*, Vanila Panna Cotta with Strawberries
(* – Lighter Italian Fare menu item)
Everything was delicious. On my next trip, I would definitely love to try the Vanilla Panna Cotta with Strawberries. It's a light dessert with loads of flavor. The Chicken Abruzzi and chicken meatballs were excellent and light as well. I am not the biggest fan of heavy menu items at all, so the items that had lots of flavor without the heavy sauces stood out most for me.
I saved my favorite two items for last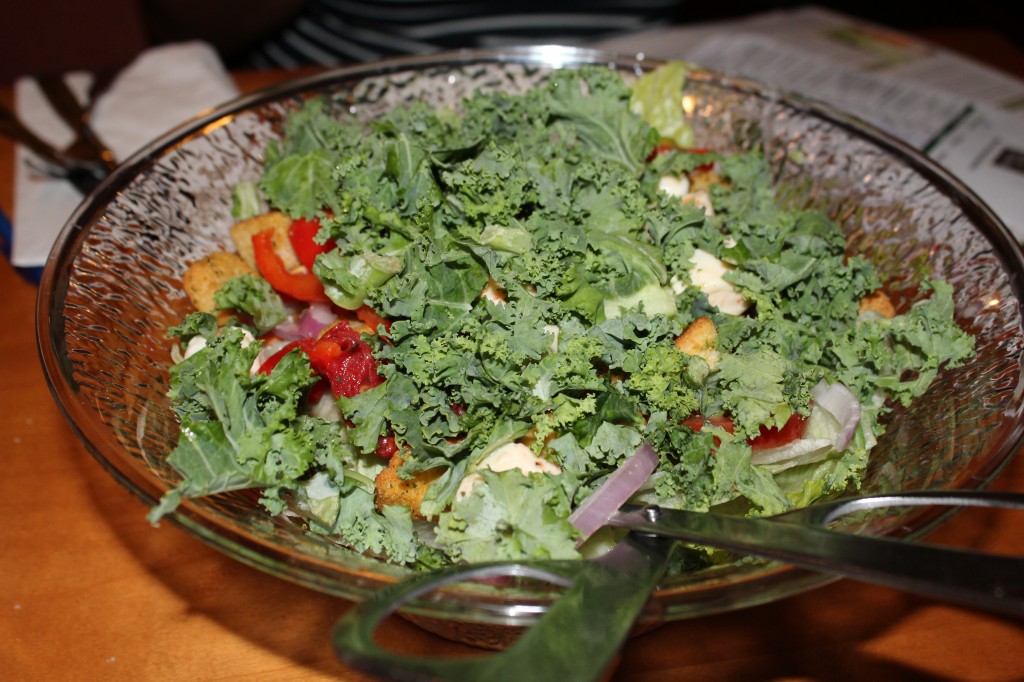 The Roasted Tomato Caprese Salad Topper adds a topper to your traditional Olive Garden salad. I always enjoy Olive Garden's salad and breadsticks during my trips. The addition of roasted tomatoes, fresh mozzarella and kale really take the salad up a notch. I love how there wasn't too much dressing so that I could really taste and enjoy the flavors. I would order this on another trip.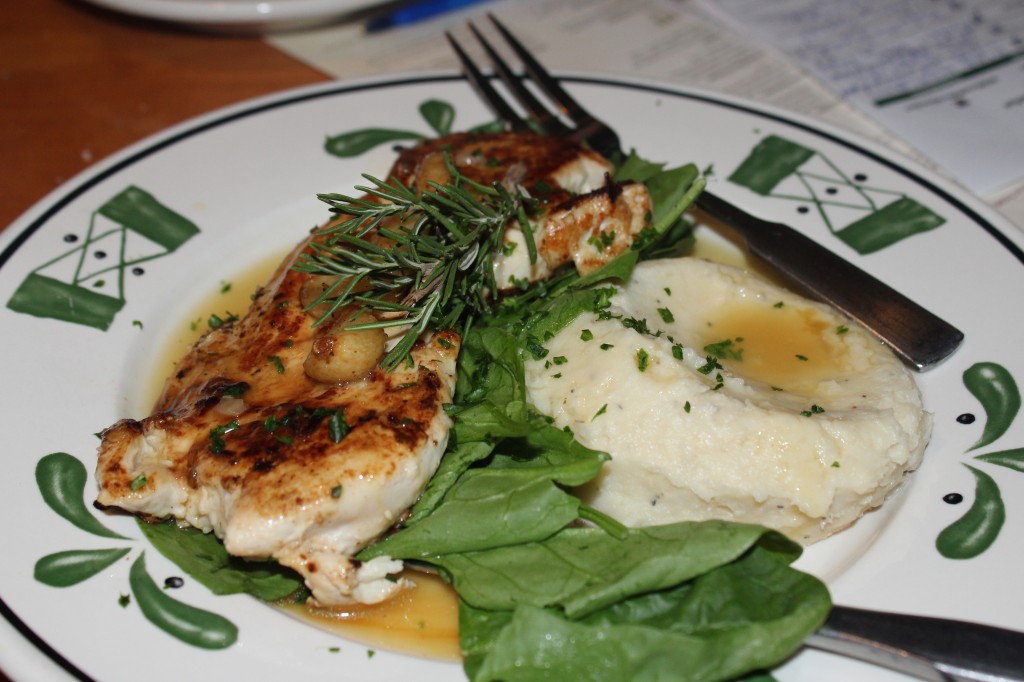 My absolute favorite entree was the Garlic Rosemary Chicken. I loved the rich rosemary flavor. The raw spinach and mashed potatoes were a perfect compliment. This dish is on the lighter fare menu too so it's under 575 calories!
I'm getting full again just looking through all of these photos

Will have to go back for date night or girl's night soon!
Have you been to Olive Garden lately? Have you tried any of these menu items?
If you'd like to see what others thought of the menu items. Check out my Storify below!
*I was invited to attend a media dinner with food and drinks provided by Olive Garden. As usual, all thoughts and opinions in this post are my own!