A few months back, I purchased an Apple Watch. Since then, I've been able to learn how to use and I love it! I wear my watch almost every single day. During the Apple announcement last week, I noticed that the new series 1 and 2 watches have some slight updates. At this time, I'm sticking with my original!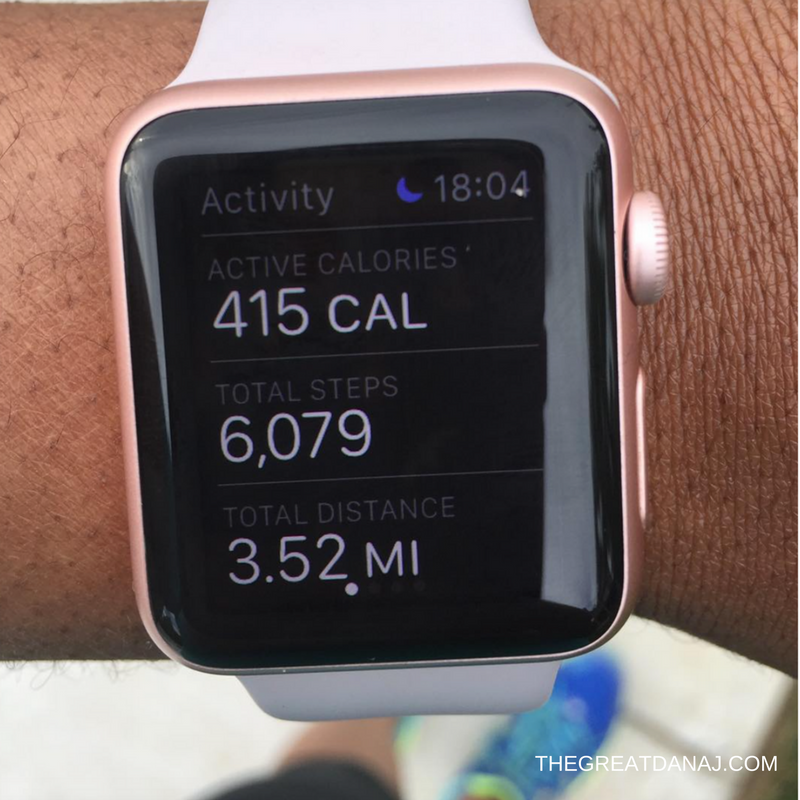 Here are a few pros and cons around the Apple Watch.
PROS
1. I love how the rose gold and lavender looks on my arm and paired with other bracelets and accessories. My wrist is on the smaller side, so it just works with the small faced 32mm Apple Watch.
2. Holds a charge for a little over a day. If I plug it in each night, I don't have to worry about it running out during the day.
3. It reminds me to stand up throughout the day. For those of us with desk jobs, this reminder comes in handy. It makes me feel like my watch wants me to stay fit. We are on the same page!
4. It vibrates when I'm getting directions to help remind me of upcoming turns. I like how it does this so that as a subtle but effective push in the right direction.
5. Makes me look "tech savvy" – it's definitely a great conversation starter. You see another person wearing one and instantly have an ice breaker. Or if I see someone wearing a different tech watch, we can compare specs. For me, this works mostly with guys. They get really excited to share stories about their watches.
6. I like being able to track my workouts and set fitness goals. It's great at tracking steps throughout the day and it automatically updates myFitnessPal to adjust my calories for the day.
7. Find my iPhone button – I love this feature. I no longer have to text a friend from my computer or iPad to call me so that I can figure out where my phone went. With the press of a button, my phone bleeps and I can find it. Win all around for me.
8. Voice to text – this just makes life easier when replying to people on the go.
CONS
1. It doesn't always pair with my iPhone. This isn't automatic and I thought it would be without me having to do anything.
2. The watch face scratches easily. Mine has a couple of minor scrapes and scratches but nothing major.
3. It's not waterproof. I've worn my watch to the beach and washed dishes without fear, but it's not waterproof so whenever I have it on I always have to remember to be careful around water. I have never submerged it in water.
4. The charger – It's different from the iPhone and iPad charger. So, if you forget it, it's hard to find a replacement or backup on the go. I usually take mine with me if I have to travel overnight. Otherwise, the charge holds solid overnight while I sleep.