Over the last couple of weeks, Keurig K-cups have been battling it out on Facebook during the Battle of the Brews. Today, the campaign has been narrowed down to four finalists. (I'm pulling for Cinnabon

) To celebrate, I'm giving away a Keurig K65 Special Edition brewer!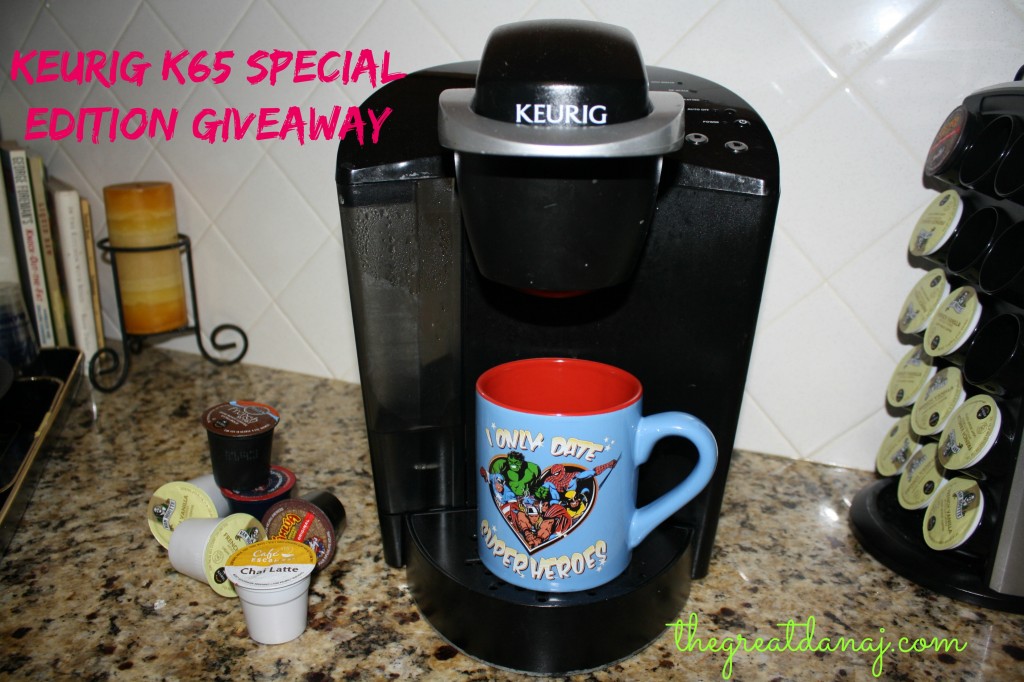 My Keurig with my favorite mug

The prize will be black and look similar to the one in the photo! For additional product details click here. Details on how to enter are below! The contest will end on April 10th!