I am training for my second half marathon. I am doing the Publix Half Marathon. My goal for last year was just to finish! I completed that goal with a time of 2:19. My goal for this year is to finish under 2 hours. If I finish right at 1:58:59 I will be overjoyed! Having a time goal definitely means that I will have to train more effectively.
Running gear:
Brooks Defyance Running shoes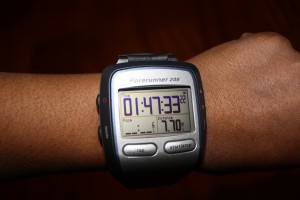 Garmin Forerunner 205
This will be my first time training using a Garmin or anything to monitor mileage. It has been very helpful so far helping me keep track of distance and speed.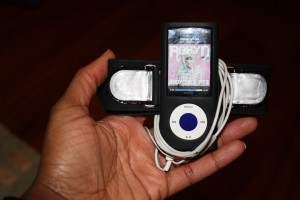 iPod nano and wrist band
I don't always take my iPod, and during the half marathon I turned it off after mile 6. I'm debating on if I should use or take it at all this year.
I've been searching for more information on how to finish with a faster time. One of the best sources is Runner's World. And I also found some great speed workouts from Health.com. Over the rest of the week I will try to narrow down a plan and map out all of my runs. For now, I am committed to 1 hour dance classes for 2 days each week, and at least one social media related or networking event. Those commitments in addition to work and life. That means that I will have to schedule in my runs around those, but I know I can do that! I did it once already.
With my training so far, I am up to 7 miles. However, I have not started speed or interval work which are both necessary.
Have you ever run a half marathon? What advice do you have for running faster?