Monday night, I attended Verizon's How Sweet The Sound. I invited my mom to attend with me because she loves gospel music.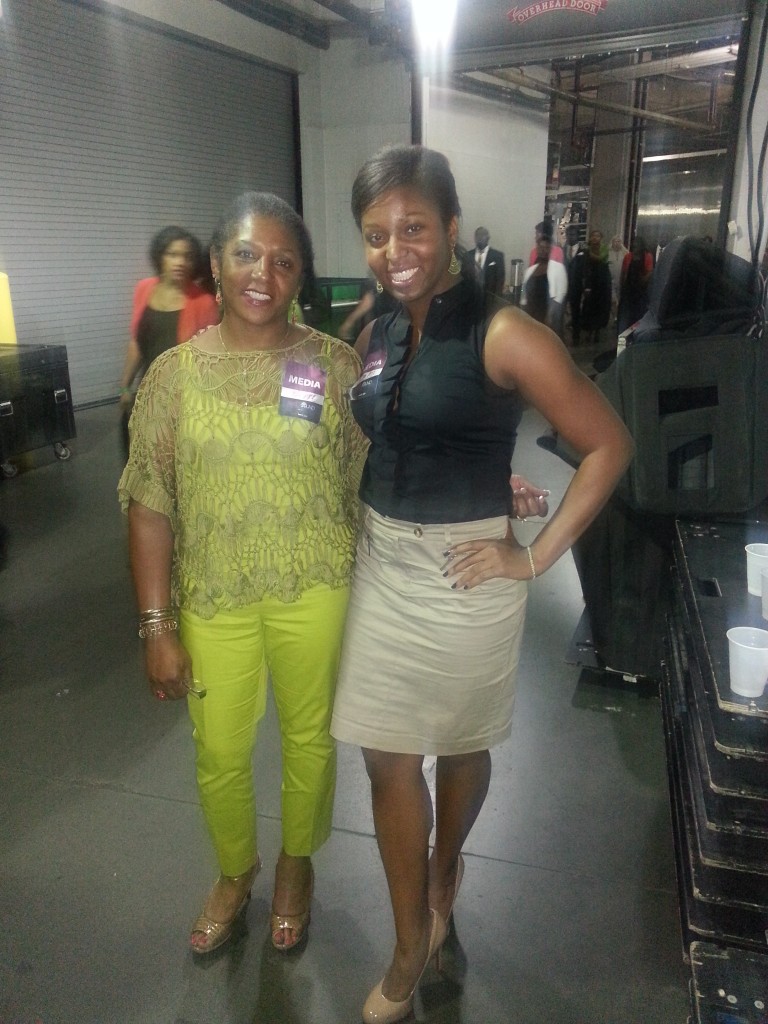 All images taken with my Samsung Galaxy SIII from Verizon
Before the concert started, we had a meet and greet with the hosts and judges. Unfortunately, I missed most of it because of ATL traffic. I did get to see the judges and hosts backstage and take a quick photo before they escaped to get ready.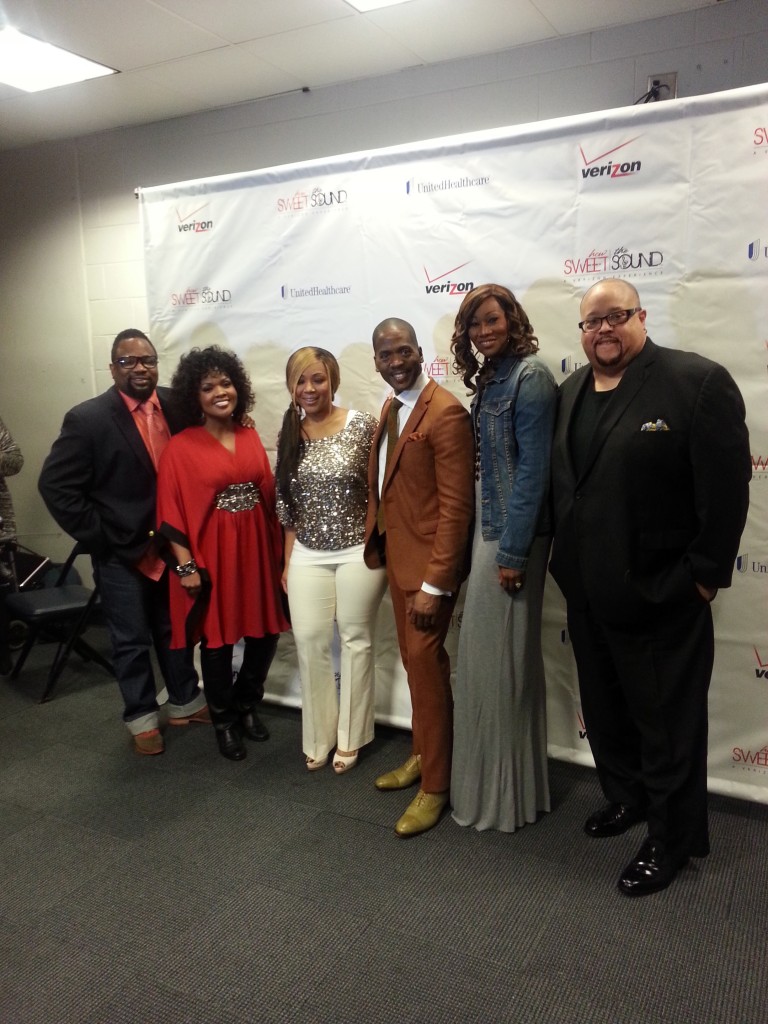 Competitions judges Bishop Hezekiah Walker, CeCe Winans, Erica Campbell of Mary Mary,
hosts Donald Lawrence and Yolanda Adams and competition judge Fred Hammond
The show included six choir performances mixed in with performances from the judges and Yolanda Adams. Donald Lawrence even preached about how we all need to live in our own grace. Powerful message! The stage setup and ambiance made the experience truly one of a kind. The choirs all sounded fantastic and looked great too. Some wore robes, while others wore coordinating black outfits. One group wore these flashy blue dresses. The women looked fly in them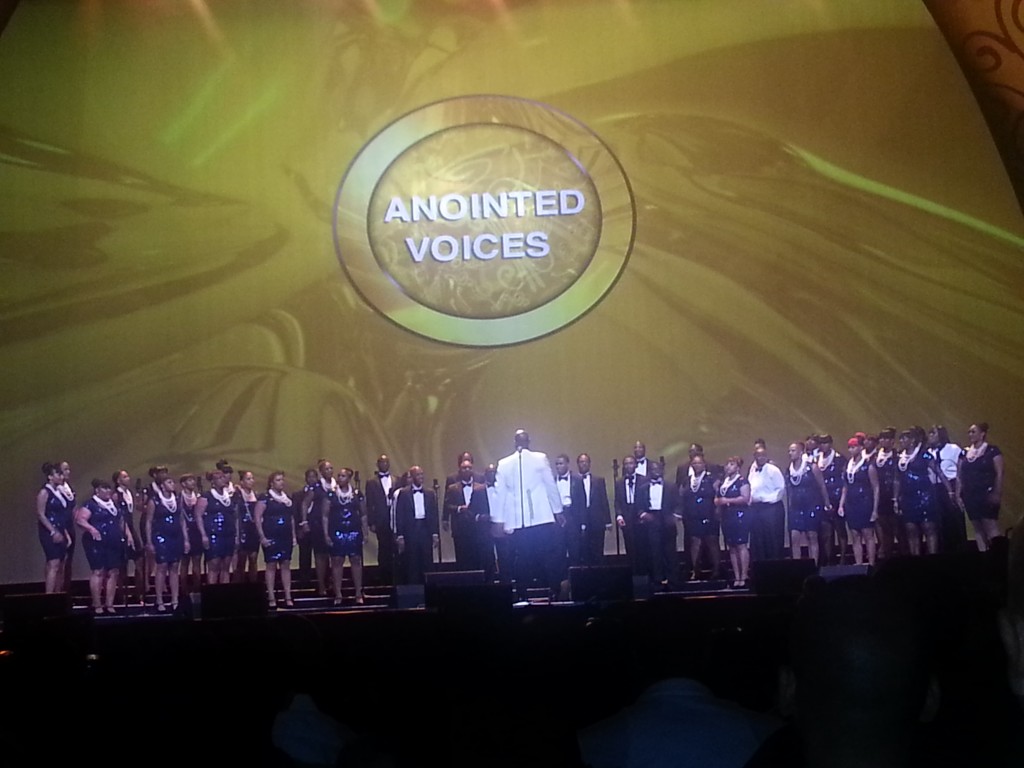 Remember when I mentioned that I really wanted to see Atlanta West Pentecostal? They did NOT disappoint. The choir took home the big win here. Their energy from the stage was so powerful. Everyone in the audience was on their feet. I believe they were strategically placed last in the competition order

they rocked the place. I got some video of them with my Samsung Galaxy SIII but it is taking forever to upload. I DID find a church members video of the performance on YouTube. It's excellent:
If you have never attended How Sweet The Sound, it really is a great event! Pre event, we enjoyed the Verizon photo booth and United Healthcare was on hand to discuss health plans and perform health screenings. Backstage before the concert one of the Atlanta West Pentecostal Church choir members extended an invitation to me to attend their concert this Sunday at 6pm. It's a free event and you can check it out on their calendar here for anyone interested.
Huge thanks to Verizon Wireless for extending an invitation for me to attend. My mom and I had a wonderful time. My giveaway winner did too. Have a great Thursday!