I had a wonderful Christmas this year spent with my family!  Here are a few photos throughout our Christmas day.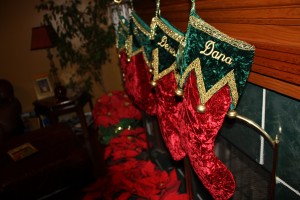 Our stockings hung by the chimney with care!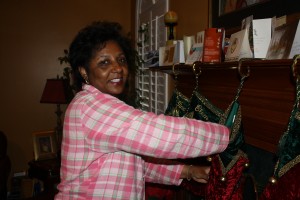 My mom seeing what Santa left in her stocking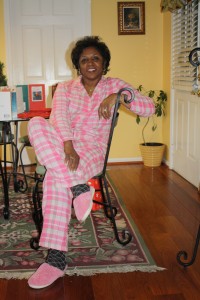 My mom with her new slippers on (that coincidentally matched her pjs!)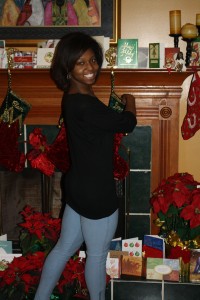 I didn't peak this year so everything was a surprise
All inside my stocking: notecards, Christmas thank you notes, guardian angel pin for my car visor, socks, a retro sports bra, Trident gum, Victoria's Secret undies, and a 2011 planner
My brother with his new book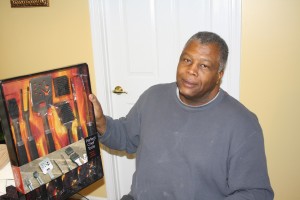 My dad with his new grill gear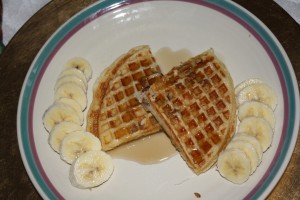 Christmas morning breakfast: half of a Waffle House pecan waffle with banana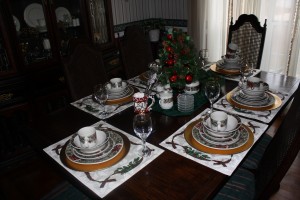 Dining room table Christmas spread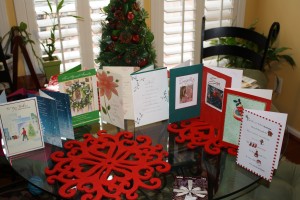 Christmas cards we exchanged with each other!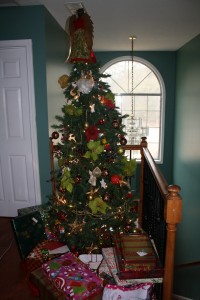 Our tree after Christmas