2017 is officially 3 days away. I'm using this episode to remember the year by naming my Top 5 things about 2016. From the Olympics to Lemondae and all the way through the 2016 election, talk through moments, music and media that made this a great year.
Listen to the latest episode here:
Top 5 Things about 2016
Prince
This year I learned that Prince was going on his Piano and the Microphone tour and stopping in Atlanta. Something in me was like: you have to be there. You've gotta go. So I purchased tickets and attended with a friend. It was one of the best decisions that I made this year. If not, the very best one. The people, the music the piano and being in the moment was everything to me. A few days following the concert Prince died. I can't believe that I attended one of his last concerts ever. I will never forget it.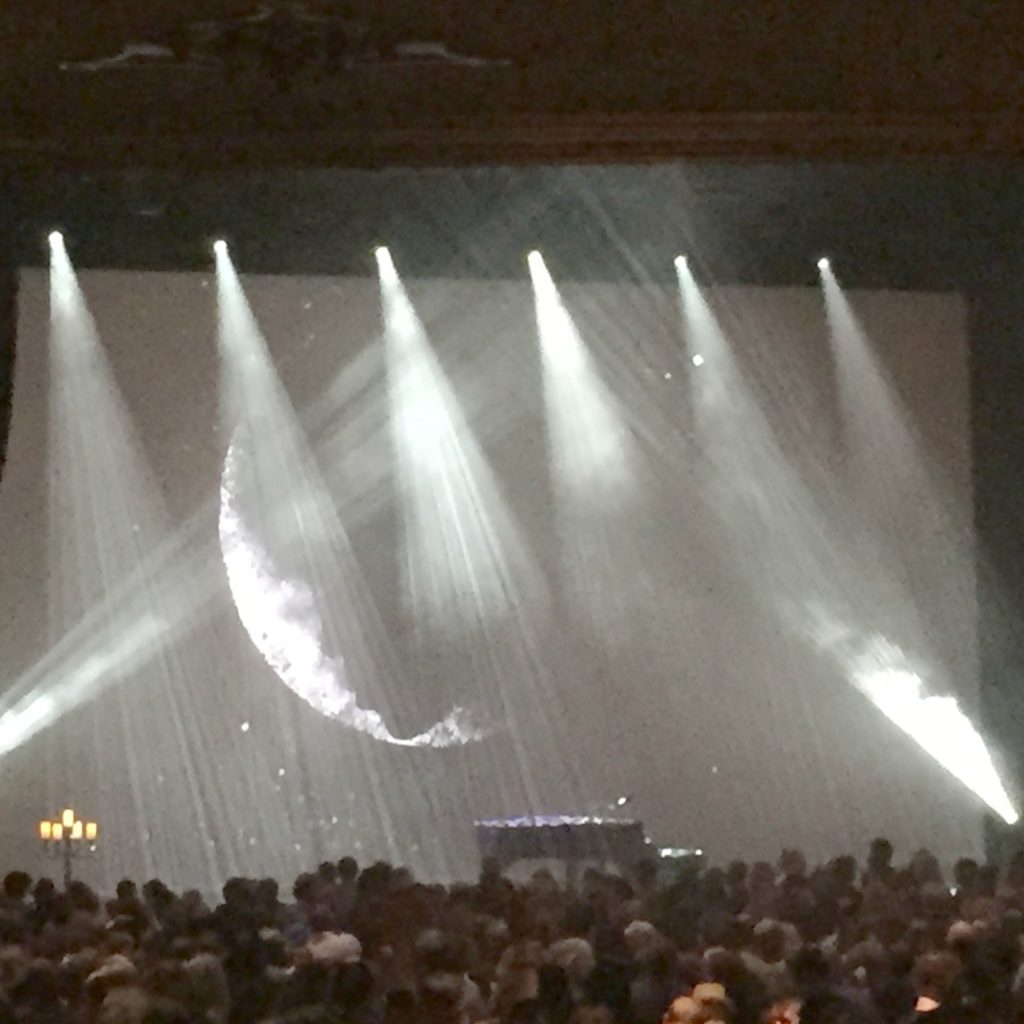 I took this photo shortly before Prince started. It takes a ton of talent to put on a show with a piano, microphone and candelabra only. It was a night that I will NEVER forget.
Simone Biles
Watching the Rio Olympics and seeing Simone Biles dominate was priceless. She has such a positive spirit about her. I enjoyed everything that I watched with her including a Vogue video interview of her answering 73 questions.
about herself and also a New York Times video breaking down her floor pass called "The Biles" that no one else in the world can do https://youtu.be/yqds04bRxQM. I loved seeing her as the lead love interest in Jake Miller's video Overnight.
Lemonade
I feel like that was a pretty big thing, if not the biggest thing to happen in music this year. It was different and it surprised us all. Also, I believe that the songs on Lemonade, particularly Formation are a huge departure from the Beyonce that we are used to. It inspired new and varied uses of the word "slay". The hair and clothing will continue to inspire for years to come and it was a big moment in popular culture.
2016 Election Cycle
Even though it was highly stressful and long, this election cycle was unlike any other that we have experienced as a country. From the media coverage to the behavior of the candidates the whole process was wild. I can't help but wonder how many people were impacted negatively by the entire cycle. I know that I personally had to have several days of digital detox and time away from the internet just to feel a bit of peace.
Movies & Music
I saw so many great movies this year. Let me just run down a few of my personal favorites: Captain America: Civil War, Deadpool, Zootopia, Moana and Barry. There are still so many that I haven't seen but I really enjoyed those. Then there's music. I bought more music this year than I have in the last couple of years. Full albums like A Tribe Called Quest, Beyonce, Bruno Mars and Solange. They were worth every penny.
Also discussed:
The swift rise and fall of Pokemon Go.
Vine – is it going or staying?